Get Started
This course is currently closed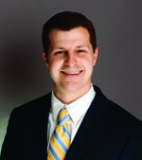 Evidence-Based Evaluation and Management Of Common Lower Back Conditions
Advanced Chiropractic Orthopedics
Joshua R. S. Browning, DC, FIANM(us)
4 hours of Diagnosis $60.00 $49.00
New research is being published daily in various journals all over the world and keeping up can be daunting. While some research is excellent, some lacks a scientific basis. How does the chiropractor keep up? If you are wanting a refresher on the most up-to-date, research-based evaluation and management techniques for common lower back disorders, then this is the class for you! Conditions including facet pain, disc pain, sciatica, sacroiliac pain and lumbar stenosis are taught on the chiropractic orthopedist level. This course will improve both your diagnostic and treatment skill sets.
Approved For Continuing Education Credit in Illinois and Missouri. Approval is Applied For in Kansas. The State Boards of Colorado, Iowa, and Nebraska to do not preapprove courses, but this class meets the criteria set forth by their respective boards.