DC-PowerHours Online is coming soon!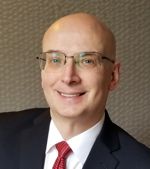 UPDATE: As of 11/13/2020, we have applied to the various licensing boards in our area. We are just waiting for approval before going live. We hope to go live the week of 11/16/2020 – 11/20/2020. Thank you for your patience!
Hello, I'm Dr. Terry W. Griggs, the founder of DC-PowerHours. As I'm sure you're all well aware, 2020 has been a year full of challenges due to the COVID-19 Pandemic. I've received several calls and emails, asking if we will be presenting Continuing Education Seminars as we have since 2009. I have waited as long as possible, hoping COVID-19 would just go away. But now as students start to return to the classroom, my fears have come true and we're once again seeing record-setting spikes in new cases of COVID-19, and I fear it will get worse before it gets better.
As a health care provider, a husband, and a father, I feel that we need to continue to take precautions to prevent the spread of COVID-19 to our families, our patients, and ourselves. I feel it would be the height of hypocrisy for me to preach infection control and precaution all week long, then shove all of you into a room on Saturdays, in close contact and breathing each other's air for 12 hours. There is not enough money in the world to make it worth my while to risk your health, and by extension the health of your families and patients. So with that in mind, we will not be having in-person seminars this year. We hope by this time next year, the Pandemic will be over and we can return to our normal, in-person format.
In the meantime, this Fall we will have online classes. As always, our classes will be approved for Continuing Education by the appropriate State Boards, with the same high quality and low prices you've come to expect from DC-PowerHours. As an added bonus, the online format will allow you to take classes on your own time, and at your own pace. It will also make classes available to you wherever you are, instead of wishing that particular class was in your area and not on the other side of the state and on a weekend you weren't busy. Another bonus will be that you will be able to take classes all the way up to December 31st for Kansas, and February 28, 2021 for Missouri.
We plan to have classes ready and approved by Mid-November. Please watch this space, and we hope to see you (online) this fall!